Buying a new stove can be overwhelming when you haven't been in the market for some time, things have probably changed, and you have new things to consider when making your selection. Stoves are more efficient, flexible, and full of practical features to help you spend less time in the kitchen. Electrolux has created a helpful buying guide to help you select the right hob for the way you and your family cook.


Introduction
When it comes to cooking, having a reliable stove (or stove burner as they are sometimes known) is a must. At Electrolux, our Premium Scandinavian stove and hob models provide great control, are easy to clean and can cook meals that bring your family together. Take a look at our tips below on how to buy the right Electrolux stove for your kitchen.
How to choose the suitable size of hob
When researching for a new hob, it's important to consider all elements of its size. You need to consider not only the width of the hob but also the number of different cooking zones it offers and whether they have flexibility.
The standard hob size is 60cm, enough for most households, however some brands offer hobs as small as 30cm, slightly bigger at 70cm and the largest being 90cm. You may look at pairing a 30cm gas or induction hob with a 60cm hob of a different type, giving you ultimate flexibility in the kitchen.
When looking at cooking zones, it is common to have 4. However, you may also find other combinations below:
3 zones - 2 small and 1 large

4 zones of varying sizes with 1 having adjustable sizing between small and large

4 cooking zones - varying sizes with 2 able to become 1 large zone


Which types of stoves is suitable for your family

Induction stoves
Whilst not currently the most chosen stove type, Induction cooking popularity continues to rise with it being integrated into most modern kitchen designs. With its precision in temperature control and overall efficient performance induction cooking in a lot of ways comes out on top.
Ideal for:
Small family - large family
FlexiBridge - giving you room to move
Sometimes we need to use a pot or pan that is larger than the standard size. With FlexiBridge you are able to choose between using two cooking zones separately or linking them together when you need more room.
Boiling or high heat in no time
PowerBoost offers you a rapid boil or high heat in a matter of seconds, giving you more time back in or out of the kitchen.
Hands-free convenience
When selecting a new stove, it may be worth considering a new cooker hood. With modern technology such as Hob2Hood, you want to ensure you purchase a compatible cooker hood to get the most out of your new stove. Hob2Hood works with an infrared connection between the two, where the cooker hood will automatically turn on and intuitively adjust the fan speed and airflow to match your cooking.
Clean and sleek with precise control
With a flat, easy to clean surface, an induction stove offers not only a design that fits seamlessly into any kitchen aesthetic but complete temperature control with a slide of a finger.
Safety first
Kitchen safety comes before everything else. Induction stoves come with residual heat indicators allowing you to know when the stove is completely cooled and a child safety feature which locks the controls so small wandering hands cannot create mischief in the kitchen.
Top Electrolux induction hobs
Ceramic stoves
Whilst there is common misconception that induction or ceramic stoves are the same, you will find that ceramic stoves generally take longer to reach the desired temperature and the heat reaction time isn't as instant.
Ideal for:
Easy to clean
With a durable glass surface a ceramic stove is easy to clean. With a quick wipe you are able to maintain your kitchen looking its best.
Quick-cook timer for ultimate control
Ideal for when you need to set the cooking times for different elements of a dish, the quick-cook timer allows you to set a cooking time with the stove automatically turning off when it is completed.
Touch control
The glass surface of a ceramic stove allows you to adjust your stove temperature with ease by only using your fingertip.
Pause when you need to
Coming with a pause function, ceramic stoves allow you to pause what you are cooking and return to the heat you were at with a touch of a button.
The ceramic stoves also come with the following features detailed above:


Safety first: Equipped with residual heat indicators and safe lock
Gas stoves
Providing rapid and powerful heat, gas stoves are popular amongst cooking enthusiasts and more traditional homes. Coming with electric ignition, you can start cooking within moments. A great advantage of cooking with gas is a clear visualization of the heat via the bare flame.
Ideal for:
Family

Entertainer

Serious home cook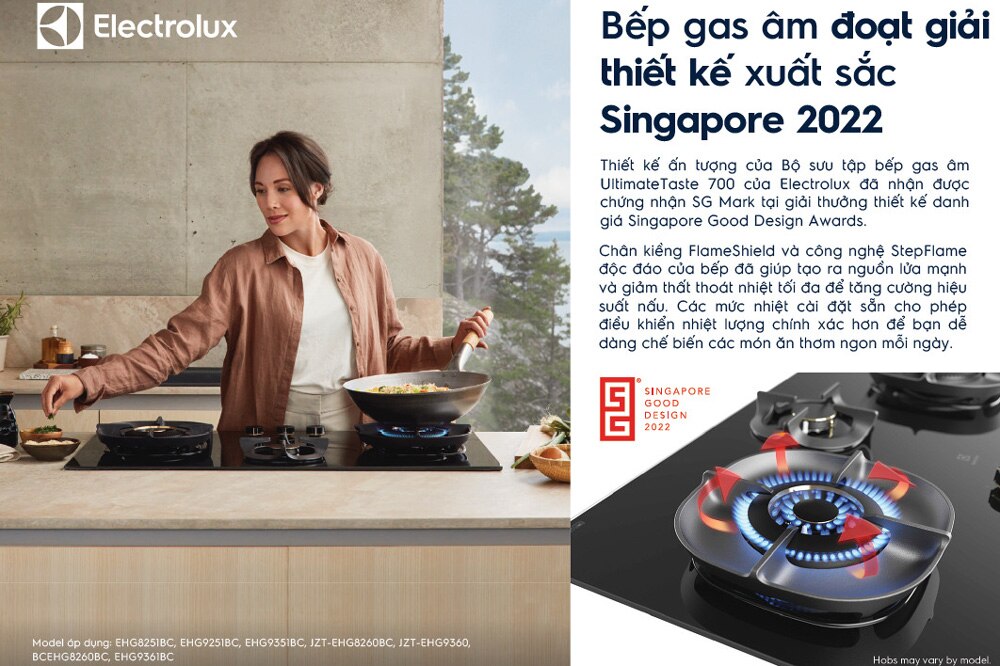 Use high heat for flavourful dishes
With a wok burner, you are able to cook with high heat and even flame distribution. Ranging from 14-19 MJ/h you can lock in the flavour when cooking with gas.
Take control quickly
With easy knob and Dual Valve control you are able to cook all your favorite recipes, with quick and efficient heat.
Family safety first
Flat trivet design ensures the base of your pots and pans are fully supported, giving you a safe and stable cooking environment.
Top Electrolux gas hobs
Design & other considerations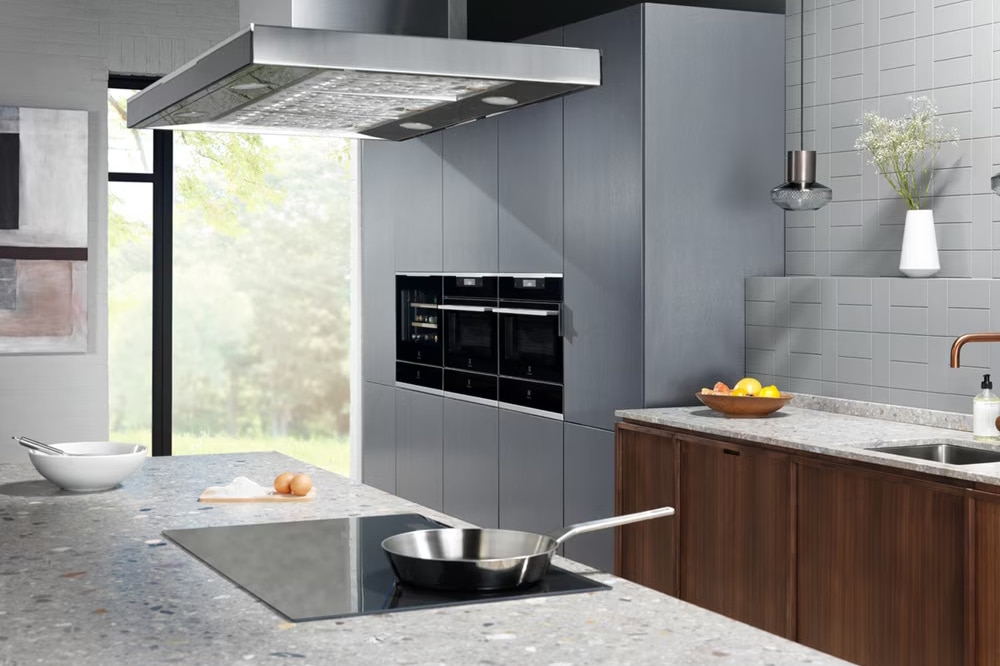 Installation costs
Something to consider with any appliance purchase is installation costs or kitchen adjustments that need to be done to fit the appliance.
When looking at a gas stove, you will need to ensure you have a gas connection and whether your connection is natural or LPG ensuring the stove you choose is compatible. If you are leaning toward induction cooking in your kitchen you will need to assess whether you have enough amps to power an induction stove.
New cookware investment
Most modern cookware is induction friendly, however, there are still a lot out there that are not. This may mean that you need to purchase new pots and pans.
Before you do the mental calculations of the extra costs grab a magnet and see if the base of your pots and pans attracts the magnet, if they do you should be cooking with induction in no time.
Choose from one brand
One thing to note when upgrading your kitchen is, just as there are 52 shades of white, same goes for appliance finishes. For the best results, buy your appliances from one brand to make sure everything works seamlessly.
Support & service
Warranty

Subject to terms and conditions our stoves come with 24 months warranty in Vietnam, following the date of purchase. Click here to view Terms and Conditions.
Support & service
We have a Customer Care team available to assist you over the phone seven days a week, and a national network of experienced technicians and selected service agents. Offering a fixed price guarantee with no additional hidden labour costs, giving you peace of mind that your appliance is in good hands. Click here to contact customer care or find more useful troubleshoots and support here.


You can also click to book one of the services from Electrolux:


Top FAQs